Wish Wolfie a happy 264th birthday with Viennese delights, 
both musical and edible!
Sunday, January 26, 2.00 - 5.30 pm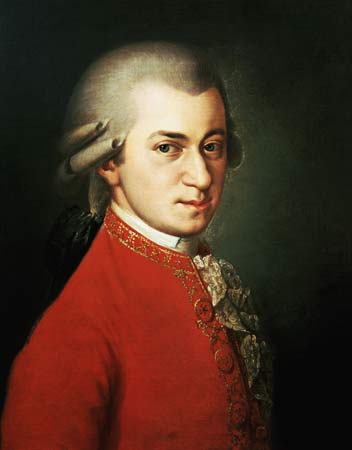 Women's Art Association of Canada
23 Prince Arthur Avenue
One block from Bedford Rd. Green-P Parking and 
St. George TTC Station
~ Internationally-renowned pianist Sofya Bugayan 
~ Sinfonia Toronto String Quartet
~ Deliciously authentic sweets, savouries and beverages
~ Maestro's Chat
~ Mozart's own tales of dining at court and on the road
~ Silent auction
Reservations $75 per person / $30 tax receipt
Limited attendance, reserve early
Pianist Sofya Bugayan was born in Rostov-on-Don, Russia. She got her first piano
lesson at the age of four with M.G. Terekhova. From 1988 till 1995 studied in M.
F. Gnesin's Music School with N. M. Semeniuk. In 1993 she won her first Youth
Competition and made her debut with orchestra in 1994. A year later Sofya entered
Music College and began to study with professor S. I. Ossipenko, who will also be
her professor in Rostov Conservatoire (1999-2004) and during Postgraduate
Studies (2004-2006).
Sofya is a winner of Serebryakov's International Piano Competition (Volgograd, Russia, 1998) and A. Khachaturian International Competition (Yerevan, Armenia, 2007), has become laureate in Andorra International Piano Competition (Andorra, 2000), International Piano Competition in memory of V.Lotar-Shevchenko (Russia, Yekaterinburg, 2014), has received
Special Prize "F.Fuseli" in "Valsesia-Musica" International Competition (Varallo
Sesia, Italy 2001), Diploma in I All-Russian Music Competition ( Russia, Moscow, 
2010). 
In 2018 Sofya won 2nd Prize in the IVth Sussex International Piano Competition. 
Sofya Bugayan
has performed at Festivals of contemporary music in Moscow (2005) 
and Rostov-on-Don performing works by V. Silvestrov, G. Kancheli, T. Shakhidi, E.Artemiev. Sofya is the first performer of "Transcendental Variations" (2001), "Concerto for piano and orchestra of Russian folk instruments" (2005) and "Rachmaninov. Rhapsody in black, red and blue" for piano with orchestra by Mikhail Fuxmann. In December 2014 she participated in VIII Mariinsky International Piano Festival which was held in the Concert Hall of Mariinsky